present

On Sustainability & Consumers
Join us on

Thursday 14 October at 2:00pm (BST)

to learn about balancing profit
with purpose in the travel sector
9:00am - 11:00am

(EST)

USA

2:00pm - 4:00pm

(BST)

UK

3:00pm - 5:00pm

(CET)

Europe
In this virtual event, BVA BDRC and PACE Dimensions will share exclusive data and insights on how sustainable development affects consumer and business choices.
The environmental 'code-red' issued by the UN to humanity aside, there are many economic, legal and moral reasons to transform businesses into more sustainable ones. The level of investment, change and timescales involved can be quite significant, but for many, the returns are less clear.
This event will draw on new research to consider:
To what extent is sustainable development valued, and what is the premium?
How has sustainable development influenced consumer behaviour, and how will it likely evolve?
What is the prize: the size and nature of the opportunities available for those brands which succeed in differentiating on ESG issues
How to break value-destroying, unsustainable consumer habits, yet enhance connection with the brand
Save your seat
Reserve your place now to ensure you don't miss this must see event.
Time

Topic

Speaker(s)

2:00 - 2:15

Introduction and welcome

In the build-up to COP 26, BVA's attendee at COP 25 will set the scene and open the event.

Edouard Lecerf, Deputy CEO, BVA Group

2:15 - 2:35

The case for sustainability

Industry legend Tim will draw upon his knowledge and experience to discuss:

Why development is a critical factor and what the potential upsides for the travel sector are.
How the travel industry is evolving and how this is influencing the way key players behave.

Tim Davis MBE, Founder and Managing Director, Pace Dimensions

2:40 - 3:20

How are environmental issues influencing market behaviour and consumer choice?

Drawing on exclusive new research, Jon, Tanya and Ted will:

Establish how important sustainability is as a decision driver
Challenge some of the commonly held myths around sustainability
Introduce our brand new consumer sustainability segmentation
Give examples of best practice in the hotel sector
Demonstrate how to nudge consumers into breaking unsustainable habits

Jon Young, Director, BVA BDRC

Tanya Sharapova, Research Manager, BVA BDRC

Ted Utoft, Chief Growth Officer, BVA Nudge Unit

3:25 - 3:45

The role of digitalisation in a more sustainable future

Louise will examine how technology and rising digital maturity are accelerating the path to greater returns from sustainable practices.

Louise Burns, Senior Consultant, Pace Dimensions

3:45 - 4:00

Q&A and conclusions
Tim Davis MBE
Founder and Managing Director, PACE Dimensions
Tim Davis established PACE Dimensions in 2010 as a new breed of research and management consultancy for the travel, leisure and hospitality sectors. In an age of digital revolution, he saw an opportunity to guide businesses through intense change and be prepared for future disruption to come.
Edouard Lecerf
Deputy General Director, BVA
Edouard is a member of the Executive Committee, who advises, defines and implements the strategic orientations of the BVA Group, in particular for the pursuit of its international development. Edouard also attended The UN Climate Change Conference COP 25.
Louise Burns
Senior Consultant, PACE Dimensions
Before joining PACE, Louise was part of the leadership team of Bentley Motors. Over fifteen years she headed all the marketing disciplines from CRM, customer experience and retail strategy to brand experience and communications, employing the latest customer insight and fusing digital innovation with traditional channels.
Tanya Sharapova
Research Manager, BVA BDRC
Tanya specialises in the Travel, Tourism & Hospitality industries delivering clear insights that place consumers at the heart of clients' strategic decisions. Tanya is a member of BVA BDRC's sustainability team and has co-managed a sustainability segmentation with the Natural History Museum. Tanya has spent a lot of time in Africa, seeing first-hand the effects of climate change on wildlife. Closer to home, she supports green energy initiatives and loves finding ways of making her garden more wildlife friendly.
Jon Young
Director, BVA BDRC
Jon is the author of Holiday Trends, forecasting the nation's holiday intentions, motivations and attitudes. Jon regularly manages projects with a focus on hospitality and international tourism. Jon is a member of BVA BDRC's sustainability team, and in 2020 authored BVA BDRC's special report ClearSight on Sustainability. Passionate about the environment, Jon turned plant-based in 2016.
Ted Utoft
Chief Growth Officer, BVA Nudge Unit
Ted co-leads the BVA Nudge Unit's quarterly BE Sustainable Working Group, an open-door multi-client session with sustainability experts and clients across sectors discussing the sustainability issues facing their businesses and how we can change behaviours. Ted has recently worked on projects addressing turning down the temperature on washing machines, using re-usable water bottles over single-use plastic and opting for more natural products.
We help our clients get closer to their customers, stakeholders and employees by translating research data into business intelligence you can act on. We do this through a range of market-leading insight tools and a dedicated team of experts. Whether you define your needs by sector or by business challenge, we have a team which can give you the answers.
BVA BDRC are market leaders in a number of sectors – hotels, banking, media, transport, travel and tourism – as well as business challenges: branding, customer experience, compliance, sustainability and more.
When you appoint us we want to know where you plan to end up – your goal. We will shape our research recommendations around that, so even if the components we suggest are 'off the shelf' the solution will be tailor made for you.
We are committed to sustainability and are proud to be signatories of the Market Research Society Net Zero Pledge.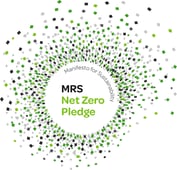 For more information please visit www.bva-bdrc.com.
PACE Dimensions is a research and management consulting company focused on the global travel, tourism and hospitality industry. In a world of innovation and disruption, PACE helps its clients create winning sustainable strategies and improve their likelihood of success.
Sustainability is not only a growing factor influencing customer and investor behaviour, it's also a solution for helping travel and hospitality companies to build a more competitive brand and create a higher value business. PACE helps companies assess and prioritise where to invest, and develop transformative strategies to win. PACE helps companies deliver on strategy and realise their goals through business architecture and operating model design, change management services and investment in the right technology and digital plans.
Our clients are the largest supplier brands, management companies, distributors and retailers, fast growing technology companies and private equity investors. What sets us apart is our research and insight. Our consultants are practitioners with deep industry expertise and a proven track record of success, and our proven methodologies factor the latest thinking and have been continually refined over more than 200 client assignments. PACE helps companies navigate disruption to win.
For more information please visit www.pacedimensions.com.